The Turgen Falls are located within the Altai mountain range, near to the Khurgan and Khoton Lakes.
They are fed by the Turgen river which takes its source from glacial snowmelt, in the surrounding mountains.
They may not be the most significant falls you have ever seen, although they are genuinely beautiful like something from a chocolate box.
With the backdrop of high alpine pastures running into tree-fringed mountains, the setting is stunning. Once you have arrived here, there are some beautiful walks to be had first to the upper levels of the falls then further into the area.
At 36 Metres they technically are, but they divided into two segments, one a 23 Meter drop and the other 13 meters.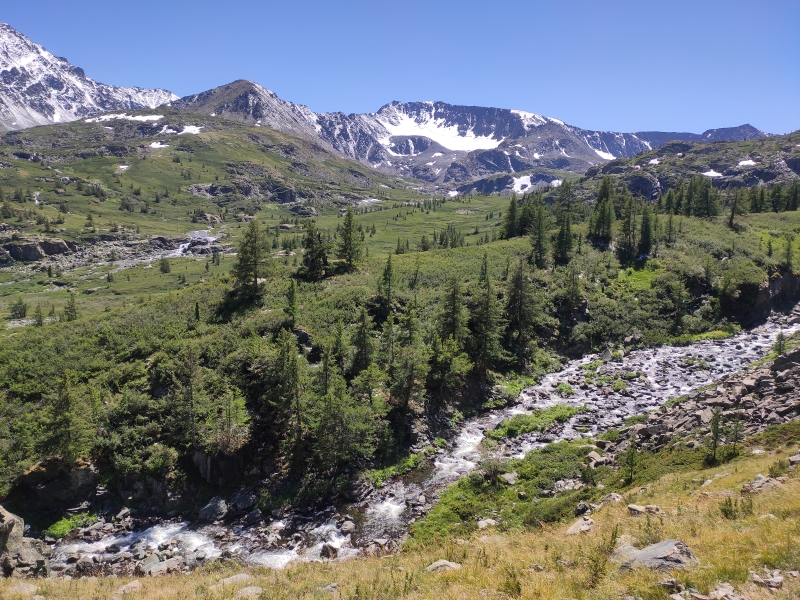 Swimming at Baga Turgen waterfall
A question we receive a lot on tour and the answer is kind of! The reason is that these falls have just come from frozen glaciers, so the water to say the least is bracing. For those brave souls who want to take a quick swim, the pool at the base of the lower fall is the place to plunge into the icy water.
Although a dip here is more akin to a bath then an action-packed swim we would only advise this in the summer months for obvious reasons.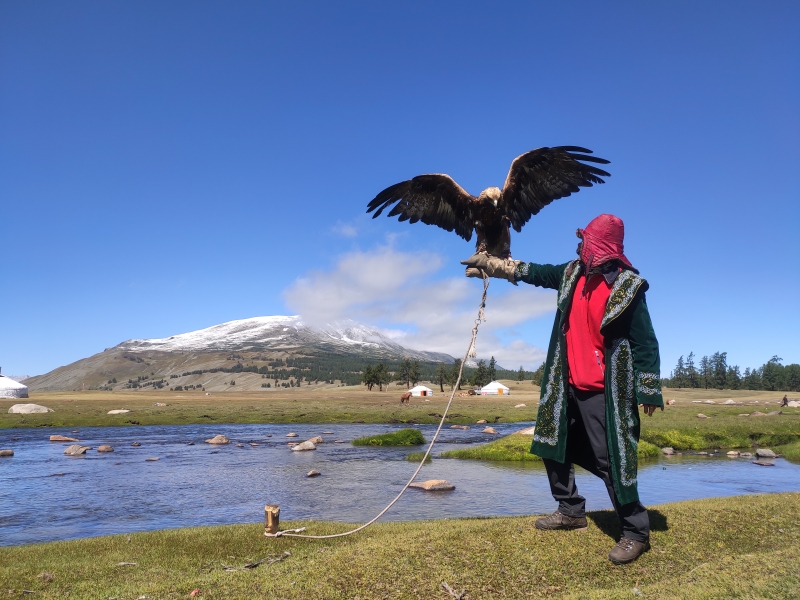 Getting to Baga Turgen waterfall
Like many locations across Mongolia, the Turgen waterfalls are best visited with local guides and excellent drivers. One must first reach the shores of Khurgan and Khoton Lakes, this journey takes around two days. Once at the lakes, we recommend staying with a local Kazakh family to the west of these.
From the western shore, local families will help with horse rental or walking with a guide to the falls. Some travellers do wish to drive although the area is a national park and this will only be permitted part of the way. From the parking area, the return trek to the falls will be around two hours.
Access to the falls is limited to the seasons, and local weather conditions Turgen waterfalls are at a relatively high altitude where there may be the possibility of snow year-round. The summer months June to August offer the best possible times to visit. Spring and Autumn may be possible, during the winter months, a visit is off-limits.
Mongolian Waterfalls
The waterfalls in Mongolian are beautiful, but this is mainly due to the adventure getting there and the surrounding areas. If you have visited waterfalls in other countries, then they do not expect a vast Niagra falls affair as you would be disappointed.
We would recommend checking with you tour operator before travel as the falls in Mongolia are seasonal they depend on the summer rains or winter snow.
If there is little or no water you can always console yourself with the fact that the journey to either Turgen waterfall and Orkhon falls has been a real adventure and the scenery and people still stunning.