road /rōd/
noun
1. a wide way leading from one place to another, especially one with a specially prepared surface that vehicles can use.
2. a series of events or a course of action that will lead to a particular outcome.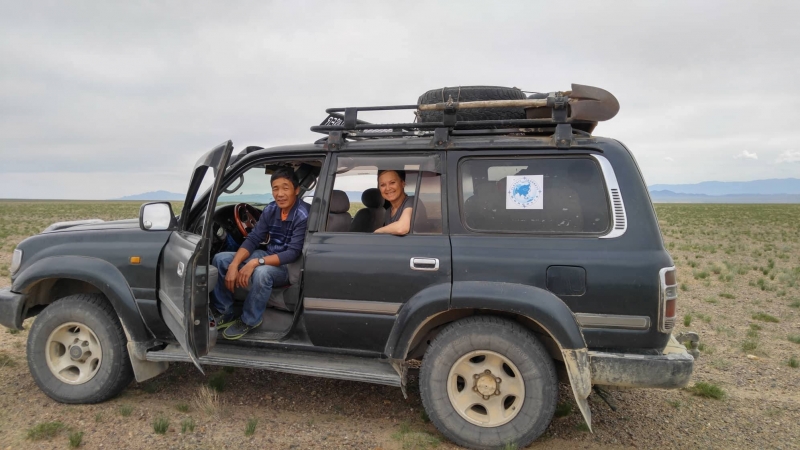 For people used to car travel in the US and Europe, a road trip in Mongolia could present a journey in semantics: for example, what is a road? From Murun to Ulgii, just 70 of the 1500 kilometers is paved. Or, for those of us who regularly travel interstate highways in the US, what is a road-side restaurant? In that vein, what is lunch? or a toilet? Traffic jams can be quite different in the Mongolian countryside, and they may not include cars. As the saying goes, "it's the journey, not the destination that counts."

In total, we covered 5500 kilometers on our holiday, from Ulaanbataar to Murun, on to Tsagaannuur where we jumped on the horses to visit the Dukha reindeer herders, back to Murun, continuing to Ulgii and to returning to Ulaanbataar through Altai and the Gobi. From forested taiga in the north to the snow covered high peaks and glaciers of the west to the desert like 'mini-Gobi' in the middle, it was a great adventure. And along the way we learned new social-cultural meanings surrounding the semantics of cross-country road travel in Mongolia. I would also add the term 'luxury travel' to this list. No five-star hotels, swimming pools or Michelin starred restaurants were to be found for us outside the capital, but the peace and quiet of the countryside, the amazing star filled nights, the endless blue day sky, myriad flowers, birds and domesticated beasts, and the wonderful hospitality of the Mongolian people was indeed luxurious, serene, and yes, priceless.
Before you travel
Unless you are a professional mechanic, speak fluent Mongolian, and know how to find your way around this country on unmarked roads, do not attempt this type of travel without an excellent guide and driver. Many thanks to Chimeg, founder of Classic Journeys Mongolia, and to Baysaa and his trusty 1997 Toyota Land Cruiser for our adventure.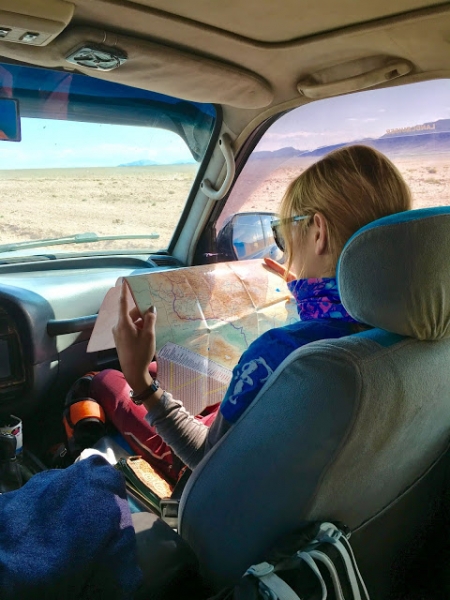 Ovoos
On any road in Mongolia, usually at a mountain pass, you will most likely encounter an ovoo. It is a rock pile with offerings to the spirits. Upon arriving at an ovoo, walk three times around, tossing a rock or other special item on the pile while making a wish. Some ovoos are quite elaborate and well-known and can be found a maps.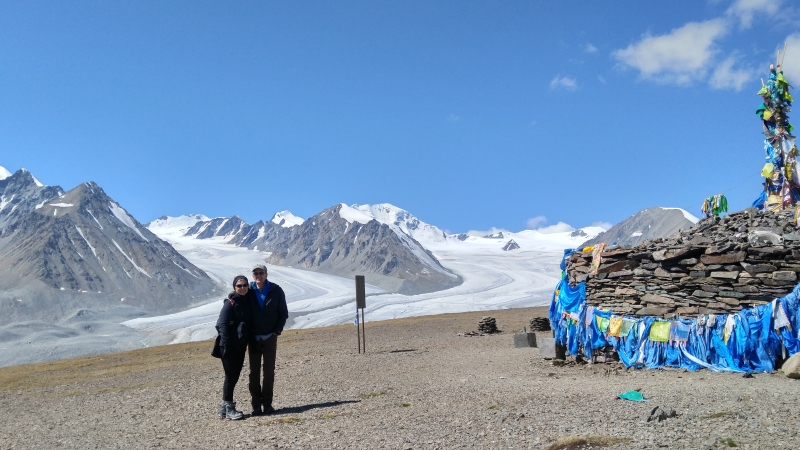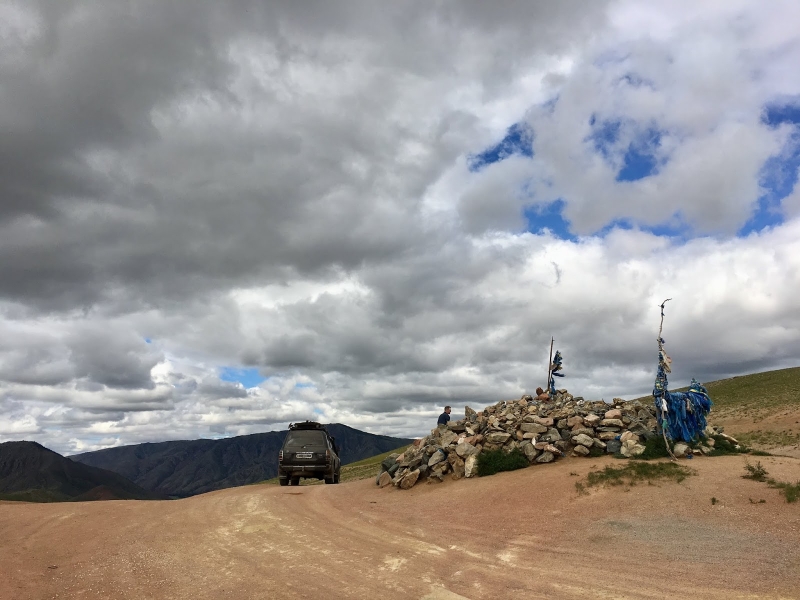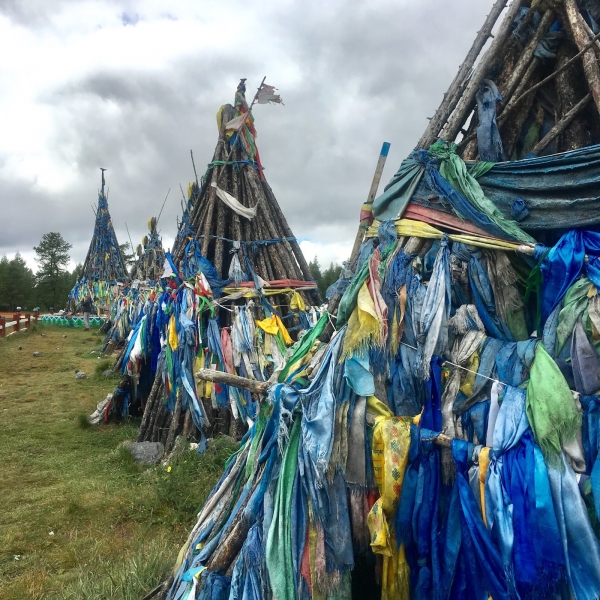 On the road,off the road
You may at first assume when seeing a road noted on a map that it is paved, or that the choice is simple - there is only one way to go. Not so fast in this pastoral countryside filled with idyllic scenes of grazing animals on open pastureland. For example, of the 1500 kilometer journey west from Murun to Ulgii, only 70 kilometers were paved. Often the path forked off in many directions and a few times we back-tracked or cross-tracked a little to stay on course. Some unpaved sections were rather smooth from vehicle traffic, or bumpy from being flooded and dried many times over. Other areas were covered in rocks, rocks, and more rocks. Sometimes hours passed before we saw another vehicle. Even when driving on paved highways we were often detoured to gravel and grass as repairs were being made to long sections that had collapsed. Rickety wooden bridges and flooded riverbeds could occasionally present a challenge.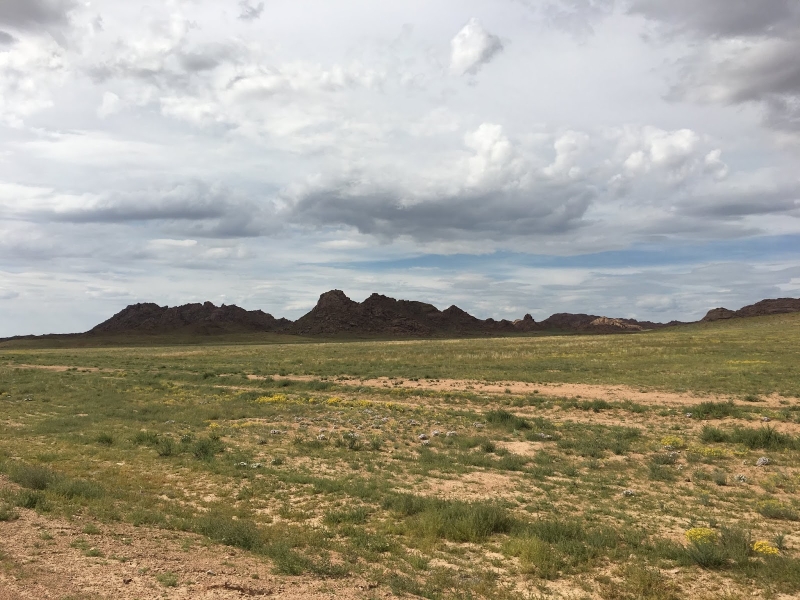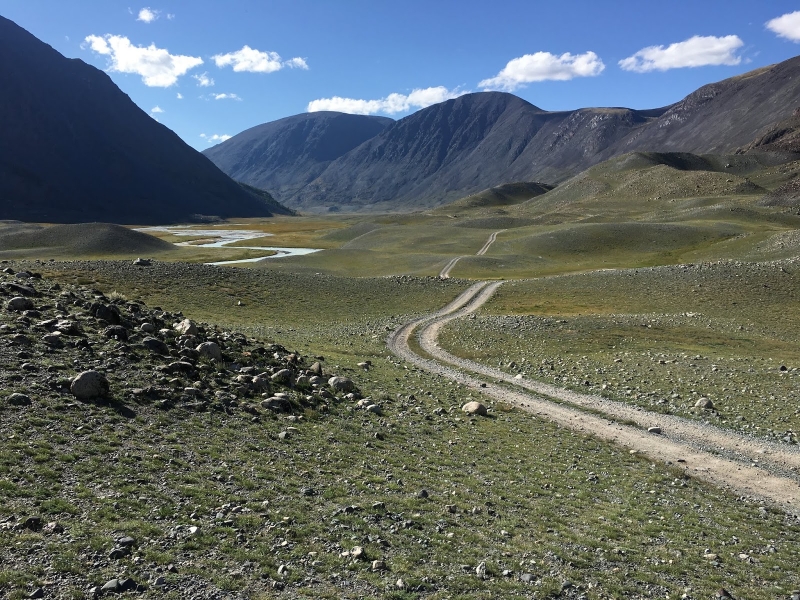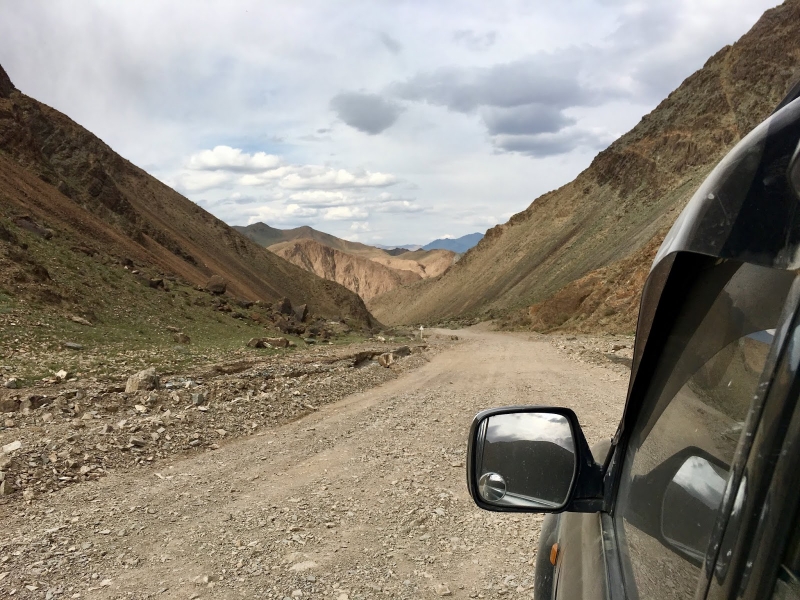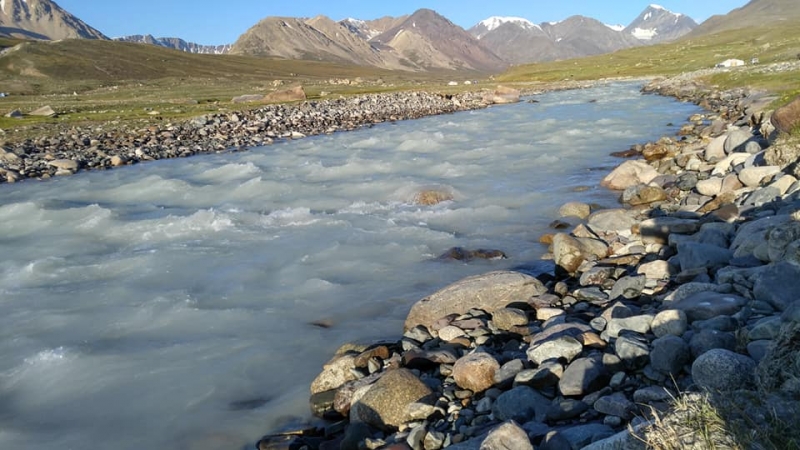 Traffic jam
There are just over 3 million people living in Mongolia. It is the most sparsely populated sovereign country in the world. Just under half of the population lives in Ulaanbataar; about 30 per cent still practice nomadic herding. In fact, in this nation animals outnumber humans overall. Most families herd a combination of animals that may include camels, yak, cows, goats, horses and sheep. The Dukha herd only reindeer and live in the northern taiga on the border with Russia.
It is not surprising then that outside of the capital, running into a herd of animals was not uncommon. They were prodded along by people (even children) on horseback or motorbike, often swinging an empty water bottle tied to a rope suspended by a long stick. The animals also responded well to honking and were not a hindrance.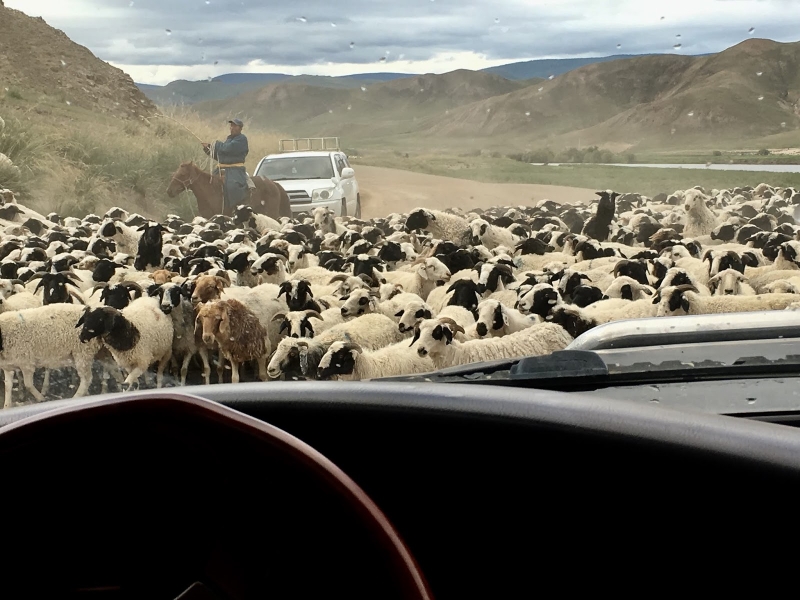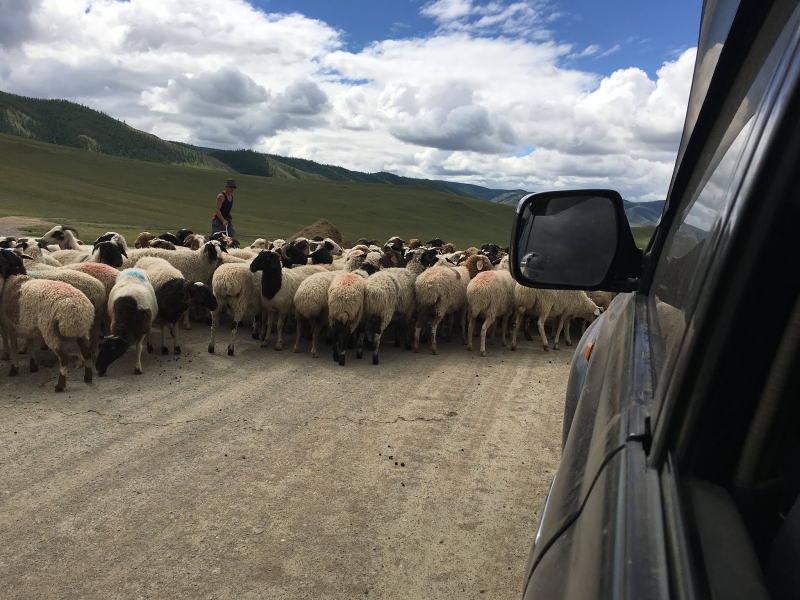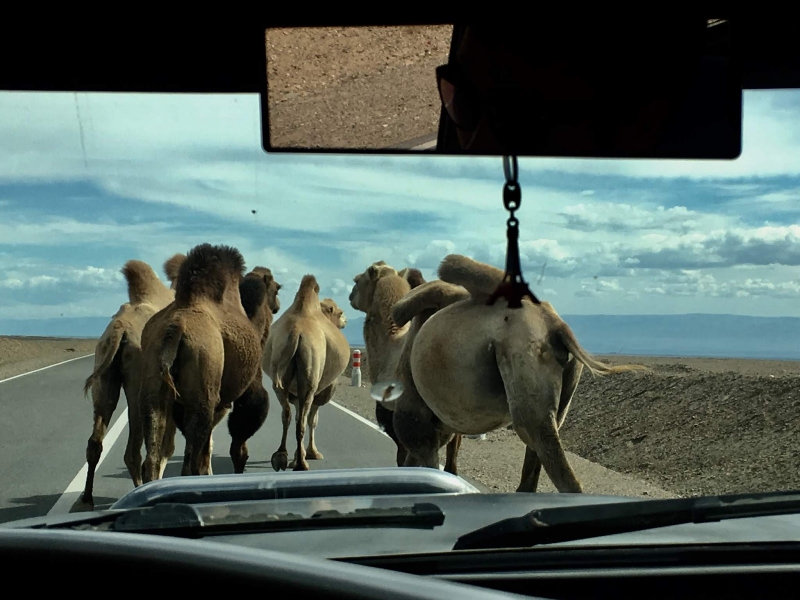 Let's eat! Lunch on the road.
Standard fare includes khuushuur (meat, probably mutton, pastries), tsuivan (noodles and mutton), buzz (meat dumplings) and of course milk tea. There are truck stops on the more busy routes, but the offerings will be the same. Not surprising that a nation of herders prefers meat over any other kind of food, so don't expect many vegetables. Usually the canteen is a ger home or perhaps a wooden house, depending on the location. Toilets are outhouses, in the back, across the yard. Usually there is a place to wash hands. All of the lunch spots we visited were clean and friendly, and the food cooked fresh.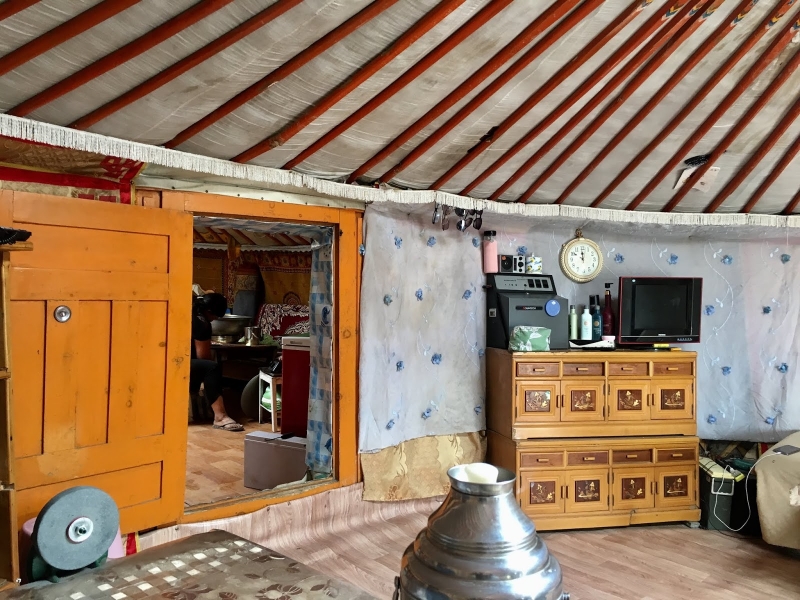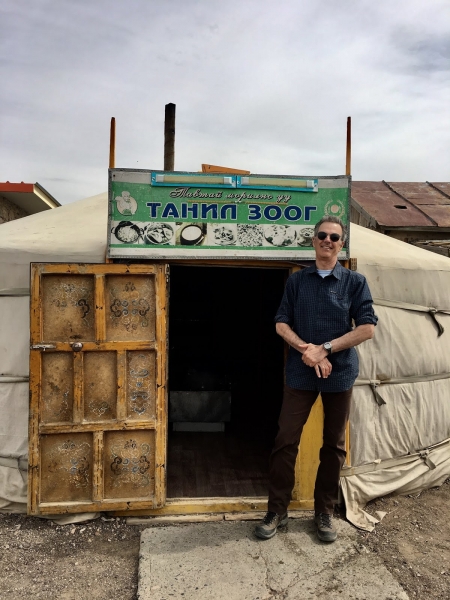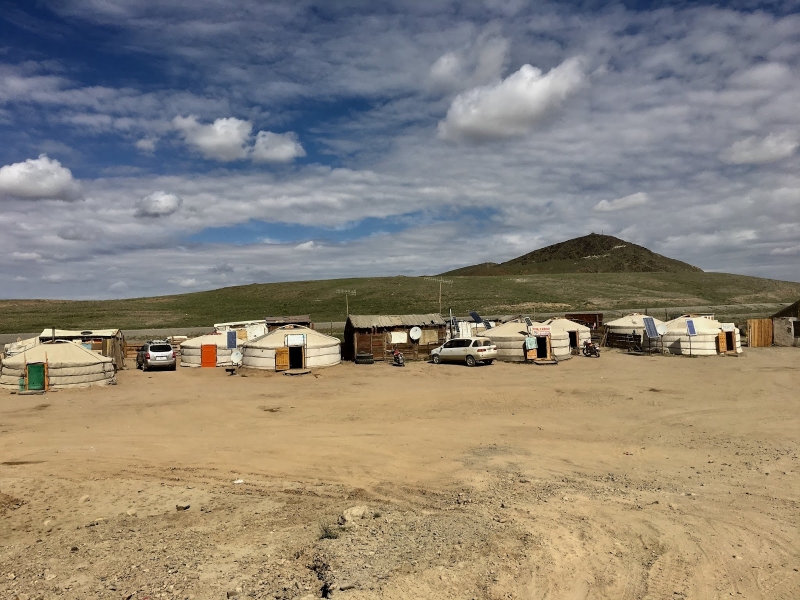 Where to sleep? Anywhere!
In the countryside near tourist sights, a ger camp is sure to be found. No gers, no problem. Mongolian herders are famously hospitable, so you could always see if a home-stay would be possible. Or, just pull out your tent and camp. On the banks of Boon Tsagaan Nuur, we were the only campers and the nearest ger was 10 kilometers away (we know because they visited). That night we were treated to an incredible display when thousands of migrating cormorants flew over the lake.
Another night, after a bumpy Gobi-like 43 kilometer drive, we reached Khargas Lake on our way to Ulgii. If you blinked you would think you were on the Mediterranean - if not for the gers. While in the north, we stayed with a family of reindeer herders in their teepee with a cold, gurgling river as a lullaby at night.
The video below shows a herd of horses going out to pasture in the early morning. At this camp, a few lingering cows also tried to enter Chuka's tent. The setting at a bend in a river was luscious and green, quite different from the surrounding landscape. We had set up not too far from a group of herders locating to their autumn camp.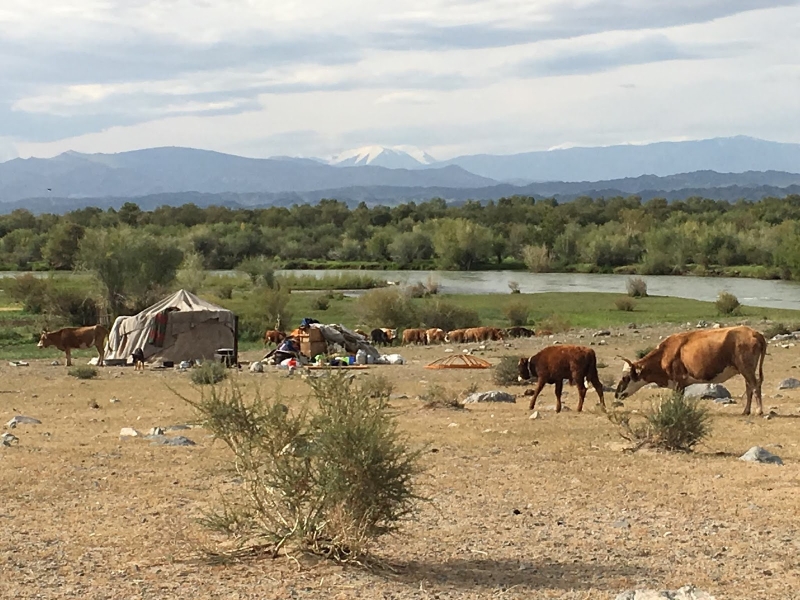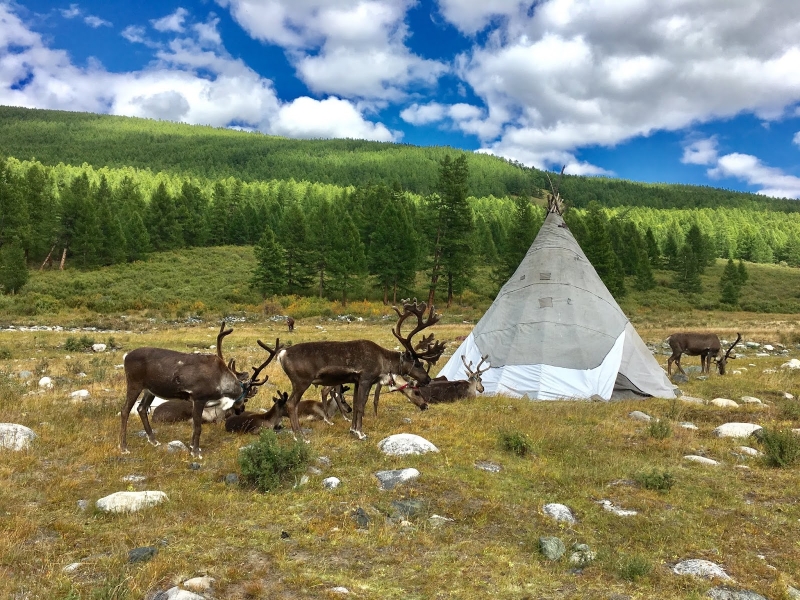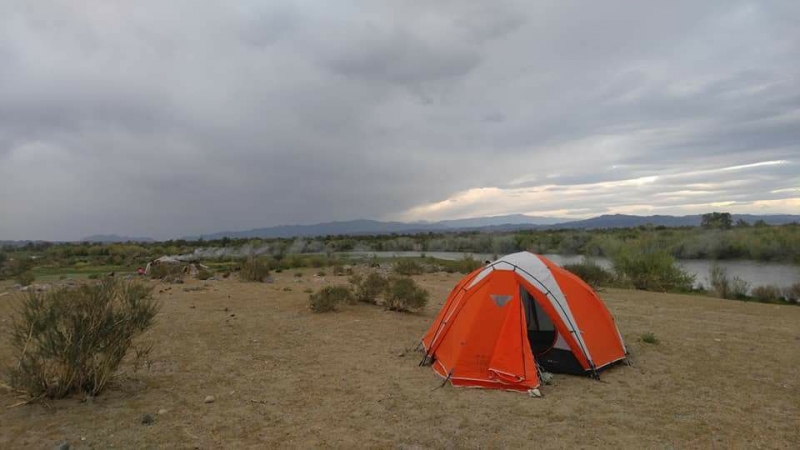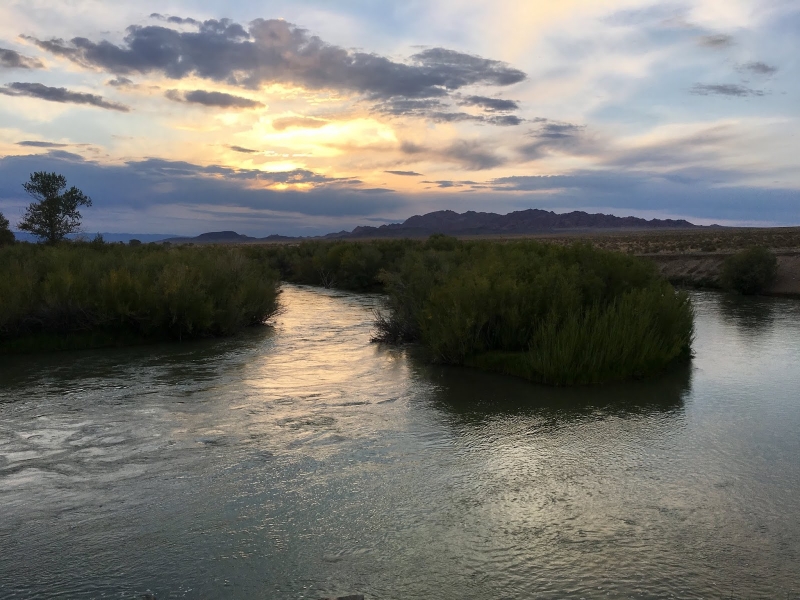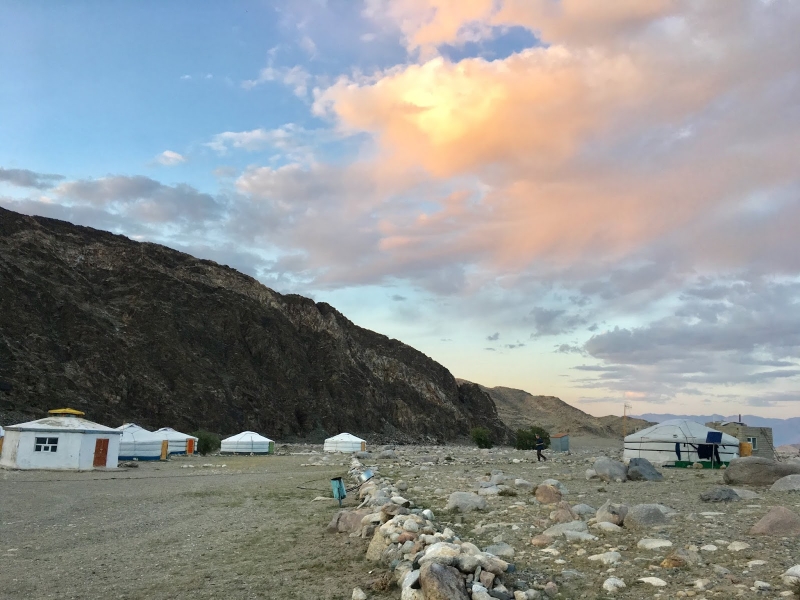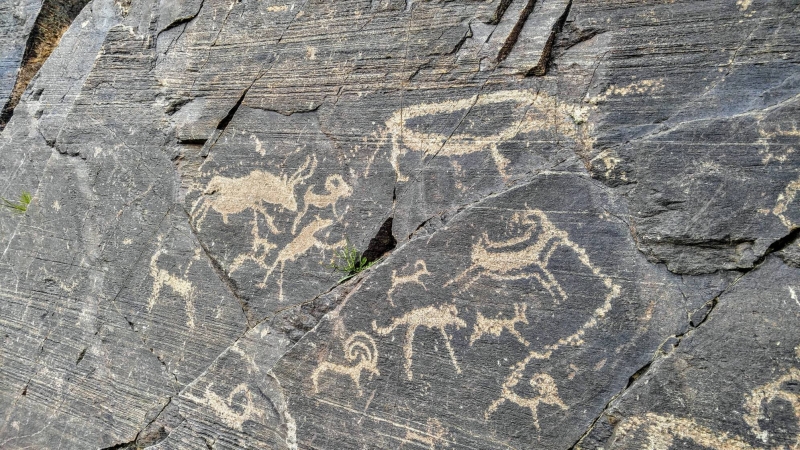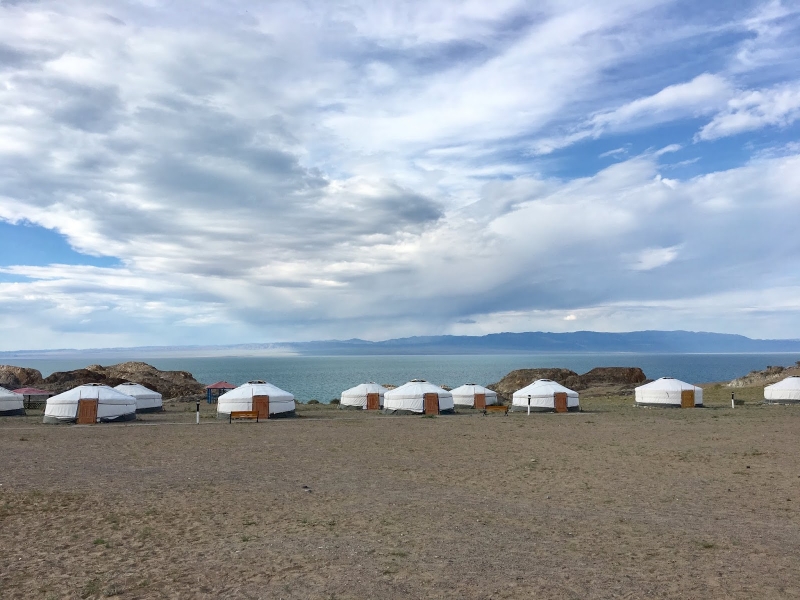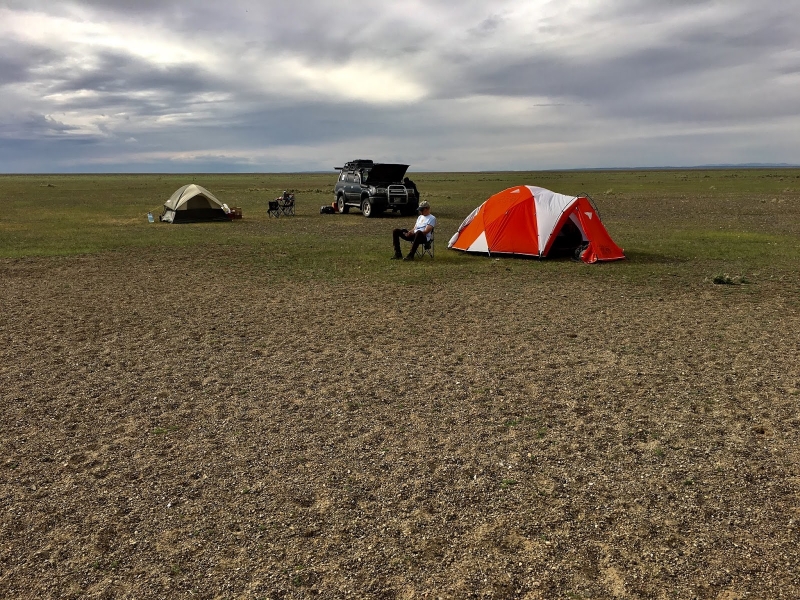 Soure: http://www.hatcherscene.com/2018/09/road-trip-mongolia.html